Star Wars Celebration got kicked off with a bang! This weekend's event finally saw the unveiling of the film 42 years in the making…
Episode IX is now officially titled Star Wars: The Rise of Skywalker, an odd name for something Lucasfilm has told us will mark the final installment in the so-called "Skywalker Saga."
If the trailer is any indication, it's going to be as epic an end to the story begun in 1977 as any fan could ask for.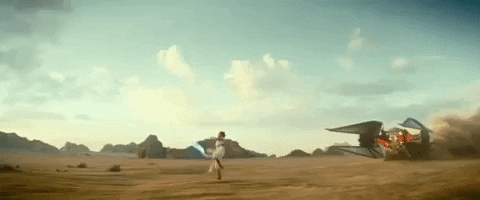 See the teaser (above) and get all the deets (below):
FAMILIAR FACES
It's not just newcomers Rey (Daisy Ridley), Finn (John Boyega), Kylo (Adam Driver), and Poe (Oscar Isaac) returning.
Fans get a blast from the past in the form of Lando Calrissian, Mr. Billy Dee Williams himself, back in the cockpit of the Millennium Falcon: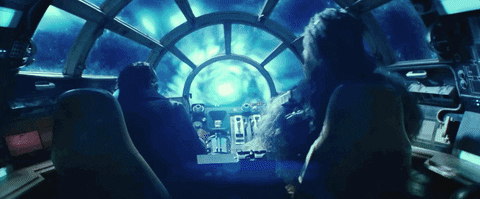 Feels!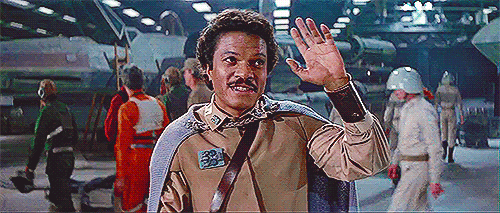 Speaking of which, we also get a glimpse of the final onscreen appearance of the beloved Carrie Fisher, whom we lost at the end of 2016, as Princess Leia.
Her part apparently is made up of unused footage from her previous appearances in the recent trilogy.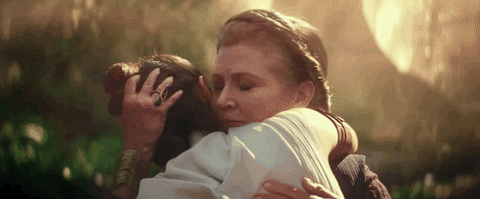 A VILLAIN REBORN?
The teaser tells nothing of the story, it's just a series of incredibly awesome looking moments.
But the final seconds involve a presence we've not felt since…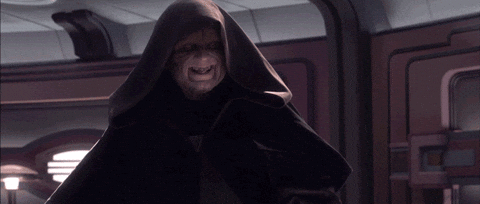 The clips ends with Mark Hamill repeating his already classic line from The Last Jedi:
"No one's ever really gone."
But in that film it was a message of hope about our loved ones still being with us in spirit.
In this teaser it's followed by a laugh that could only belong to Emperor Palpatine, the villain from the original Star Wars trilogy AND the prequels.
Not only that, Ian McDiarmid is front and center at Star Wars Celebration!
Could he really be back? Perhaps as an evil force ghost?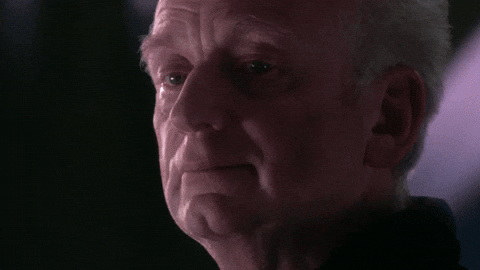 We'll have to wait and see…
THIS IS THE END
This is the final film in the Skywalker Saga, everything with Darth Vader and his family.(These films don't include the Story standalones like Rogue One and Solo.) This is episode IX, meaning the saga will be a trilogy of trilogies.
This will apparently also be the last Star Wars film AT ALL for a while. Official word from Disney is the company will be taking a break from the franchise after this climax.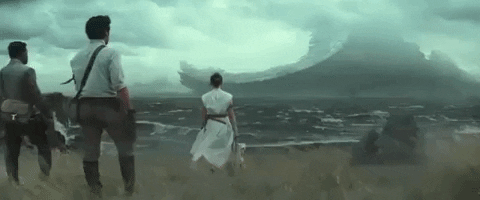 Bob Iger told Bloomberg TV:
"We will take a pause, some time, and reset. because the Skywalker saga comes to an end with this ninth movie. There will be other Stars Wars movies, but there will be a bit of a hiatus."
He did say they had other, as yet unannounced movies in development, but that there would be an intentional breather.
LOOKING AHEAD
This is probably a good idea, considering the Story films thrown in every other year led to confusion, and the mixed reactions from fans for the last few films may imply the company needs to spend more time on each one.
Not to mention, even toy sales are down as the market has been flooded with umpteen versions of characters no one even knows. The fandom needs time to build a hunger back up.
They may've wanted to get their money's worth after spending billions on the property, but we think they finally realized they're killing the goose that lays the golden eggs…
What did YOU think about all the Star Wars news, Perezcious fans??
Original Article : HERE ; This post was curated & posted using : RealSpecific
Discover How To Add 20lbs To Your Bench Press, 15lbs To Deadlift, And 20lbs To Your Squat In 3 Months
Clickbank Ads
Thank you for taking the time to read our article.

If you enjoyed our content, we'd really appreciate some "love" with a share or two.

And ... Don't forget to have fun!