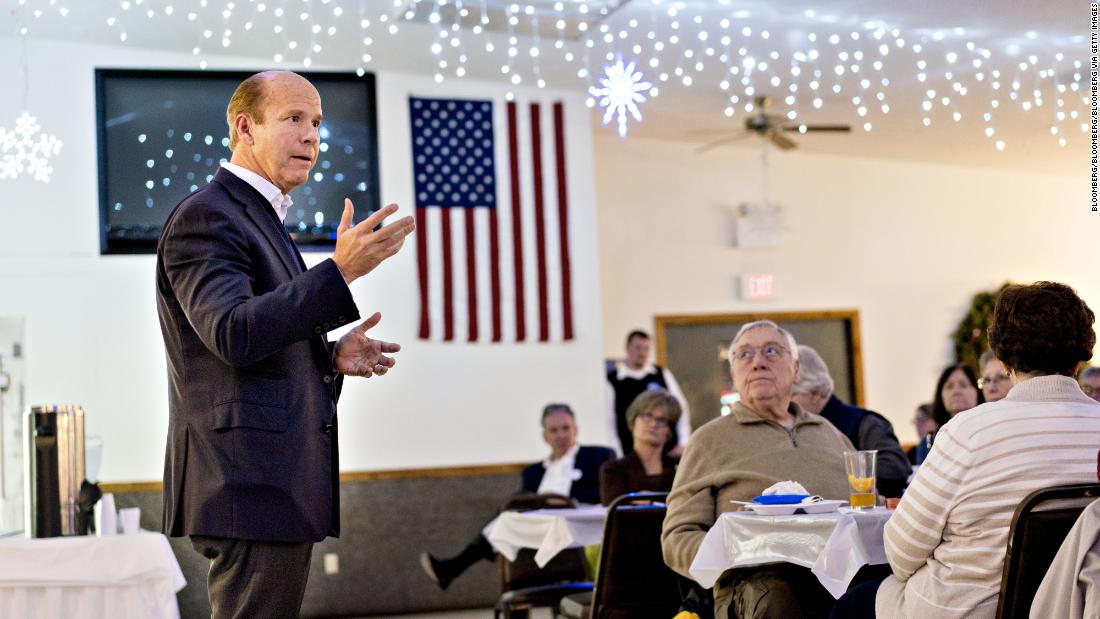 (CNN)I believe in market-based capitalism. It is the greatest job creation, productivity and innovation machine ever created. The genius of America is that we allowed capitalism to work its magic while also moderating it with appropriate regulation, tax policy, workers' rights and the building of great societal infrastructure, including a safety net.
The wrong answer is socialism; in its pure form, it is a bad economic model and it's the wrong political approach. This is something we need to talk openly about because despite the real-world calamity that a Trump White House represents for our republic, we seem determined to fight out this primary in the abstract, debating the need to pursue a fundamentally different economic model for our country.
We need to talk about socialism in 2019, because President Trump is certainly going to
talk about it
in 2020. It's a fight he wants to have and if we're not careful, it's a fight that we'll lose — and lose the election with it. Even if "Democratic Socialism" doesn't aim to eliminate all private enterprise, on important issues like health care, plans like Medicare for All would make most forms of private insurance illegal and implement government-run systems, limiting choice and competition.
According to a NBC/Wall Street Journal poll released this week just 18% of Americans view the term socialism positively, while 50% see it in a negative light. For that reason, President Trump would love for the 2020 election to be about socialism, as its one of the few things in the country that has a lower
approval rating
than he does.
Sometimes when I say "capitalist" at Democratic events, it feels like I'm airing a family secret. But I believe that it's important to tell the truth. The truth about where I stand and the truth about what's best for the country.
For decades the mainstream of the Democratic Party believed in free markets, a healthy private sector and free trade. We understood that you couldn't be pro-worker without also having places for workers to work, which required innovative and competitive businesses. But we also understood the need to build a strong safety net and a culture of opportunity.
For decades, the Democratic Party made the tough argument that we needed a market-based economy and strong social programs, working in tandem with regulations and worker protections. We called for a social compact to make sure that prosperity was shared and that opportunity expanded with each generation.
The socialists in our country are right to be upset with how the last few decades have gone — they just don't have the right solutions. Even Democratic voters recognize this. In a poll last month 86% of Democratic Iowa caucus goers said they would prefer a candidate who will work across the aisle, as compared to only 4% who want a candidate who is less likely to work with Republicans.
Democrats need to restore capitalism's promise.
We're not going to take back the White House by appealing to 18% of the population. Gifting President Trump a second term in the pursuit of ideological purity not rooted in sound economics or moving the argument further would be a tragedy for working people, for vulnerable communities and for the country as a whole.
Original Article : HERE ; This post was curated & posted using : RealSpecific
Thank you for taking the time to read our article.

If you enjoyed our content, we'd really appreciate some "love" with a share or two.

And ... Don't forget to have fun!